Architecture firm de novo was established in 2006 by Magdalena Dusińska and Magda Jeziorowska, who share passion for architecture and interior design. They studied and gained professional experience in Poland as well as abroad.
De novo designs both private and public use interiors. The projects of the firm are an answer to the needs of the most demanding Investors. They are implemented with special focus on aesthetics, but not at the cost of functionality. De novo architecture firm keeps searching for unique architectural solutions while paying attention to quality. The architects always keep up to date with the newest technologies and finishing materials, participate in specialist fairs and trainings around the world. Projects designed by architecture firm de novo are characterised by simplicity, elegance, timelessness and individual approach to every topic.
De novo is one of the winners of the contest organised by Tacit Investment Sp. z o.o. – the owner of Cosmopolitan Twarda 4 Apartments – for the comprehensive finishing of 274 premium segment apartments (ready to move in) and designing the whole floor that serves as a common space for the residents of this most prestigious apartment building in Poland.
The next stage of this cooperation involved working on the luxurious Park Lane mansion, located at Podchorążych Street 83,
right next to Łazienki Park in Warsaw.
The project included revitalisation of both the interiors and the exteriors of the existing building (new arrangement of each storey), as well as supervising the finishing of 12 turnkey apartments and equipping the show apartment.
Another interesting investment de novo worked on is The Bay of Comfort in Jastarnia (by Aflopa company). De novo designed the finishing and equipment of 15 apartments overlooking the Bay of Puck.
The portfolio of the architecture firm also features public space projects – including Ceviche and Juice Press People,
located in the centre of Warsaw.
Ceviche – a culinary concept located on the patio of Cosmopolitan Twarda 4 apartment building that specialises in South American cuisine.
Juice Press People – a small place located on two floors at Bracka Street in Warsaw. It serves vegetarian dishes
and healthy organic cold pressed juices.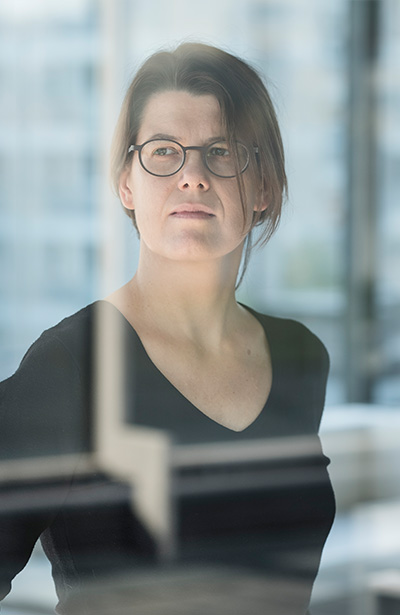 Magdalena Dusińska
Architect
She graduated from the Faculty of Interior Design at the Academy of Fine Arts in Warsaw. After graduating with distinction and working at the Vis a Vis studio for three years, she started postgraduate studies at the '3i interior, industrial, identity' Faculty at the Design Academy Eindhoven in the Netherlands. During her studies she also worked at the Merkx+Girod firm in Amsterdam.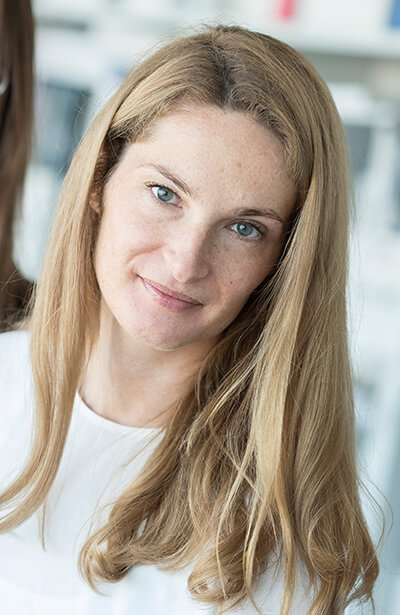 Magda Jeziorowska
Architect
After her fourth year of studying architecture at Lodz University of Technology she received a scholarship and enrolled in the French school of architecture in Clermont Ferrand, which she graduated from two years later with a French diploma in architecture. At that time she also worked at an interior design studio cxtarchitecture in Paris. After returning to Poland she graduated with distinction from Lodz University of Technology. Next, she worked at Vis a Vis studio for over 1,5 years.